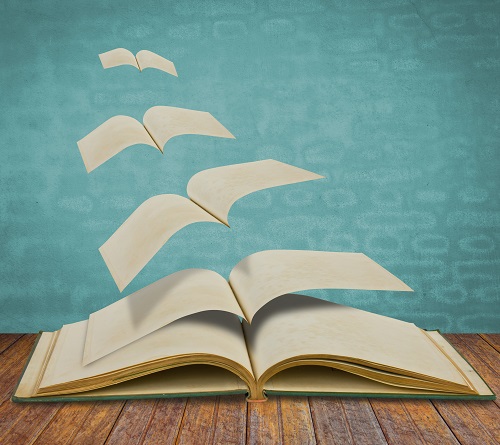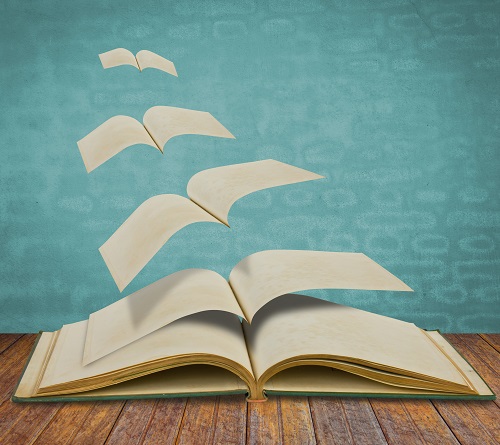 The economics of language or the victory of mediocrity
During the Baroque period in Spain, the literature adopted two opposing currents: the conceptism and the culteranism (which is still a manifestation or aspect of the first).
The greatest exponents of the concept were Quevedo and Gracian, while Gongora was of culteranismo. This last one focused on the form, rather than the background or the idea: it played with complexity in the syntactic order (changing the logical order of words), and used a very ornamental and grandiloquent vocabulary, filled with stylistic elements (hyperbaton, metaphors, neologisms, mythological allusions, etc.), trying to appeal to the senses.
On the other hand, the conceptism gave more importance to the fund than to the form, when trying to excite the intelligence and appeal to the imagination. Obsessively sought the ingenious association between words and ideas through antithesis, paradoxes, laconisms, double meaning, etc.
In any case, both literary styles were not a mere vehicle, but by itself, they provoked an art form that was both entertainment of people and a form of learning and culturing.
Now conceptism goes hand in hand with mediocrity
In the 21st century, we are the flag bearers of the "economy of language": say the maximum with the least possible words. It would be commendable if this attitude brought us closer to that conceptism, but nothing is further from reality: the parity and brevity of most content, especially in social networks, is due more to the laziness of readers for not having to face long texts than to a linguistic engineering exercise that tries to express more with less. Even if that were the case, but that eagerness to publish constantly that demands to be present in social networks, often leads us to produce content of very doubtful interest and quality.
And so it is: mediocrity is winning the battle, as in so many other areas. We are a society focused on the visual, where everything is immediate and ephemeral, where we perceive by the senses, we interpret briefly and, with a high probability, we send to the drawer of oblivion as soon as possible. They call it selective memory not to say uncultured.
Reading is not looking over sentences, it is interpreting
Reading implies time and effort, especially if the content is dense. As today the important thing is that people stay with two or three messages (because if they are more we get lost), we must be very concise and clear. Concision and clarity are not bad per se, the problem is that they are applied to lower the level with the excuse that the semi-illiterate majority grasps the concept. Fruit of the progressive hebetude of people …
Content marketing with short intellectual reach
Those of us who have been in marketing and communication for decades have seen how the landscape has changed. Internet and social networks have burst into force and provide us with a great medium for our clients' campaigns.
Now we cement brands through "quality content", not so much with an advertising commoditized in its messages and generalist by the media where it appears. Marketing 2.0 and 3.0 have led us to new levels of interaction with consumers, narrowing the focus on increasingly segmented niches. Unfortunately, after observing people's way of communicating and expressing themselves, we end up adopting and adapting our contents to a simple, poor and repetitive language:
• Short phrases, just to avoid too difficult subordinate clauses, and a possible bad the SEO record
• Easy words, because if a cultism or technicism, the reader gets lost like in a forest on a closed night
• Simple and digestible syntax of "subject, verb and predicate" to favor linear thinking and far from complexities
• Words that are fashionable, coming mainly from English, when for the same concepts we already have terms in our language
• Or miss spelling: everywhere and by everyone, a scourge …
The power of language is unlimited
The ability of language to express ​​is inexhaustible. There are always new associations of ideas, new ways of saying things, different and original styles…
It is impossible to translate in words what goes through our mind in a totally exact way as we think it, because language is limited. However, the versatility of semantics is such that it allows us to go further and get countless nuances to express our experiences, thoughts, ideas, feelings, etc.
Therefore, reducing a language to the minimum register of the most illiterate or less interested in striving to understand is to renounce the polyhedral capacity of communication.
Hopefully the bray does not become a paradigm
As professionals, we work with persuasion and perception to sell more, to position a brand, to retain customers, etc. We have a moral duty to care for and safeguard our expression / communication support.
There is a didactic and "literacy" aspect in our profession. We cannot contribute to the vulgarization and simplification of language because there is an important part of society that barely understands beyond a few hundred words. When language becomes an instrument to influence people, it is inexorable to use it with responsibility and judgment.